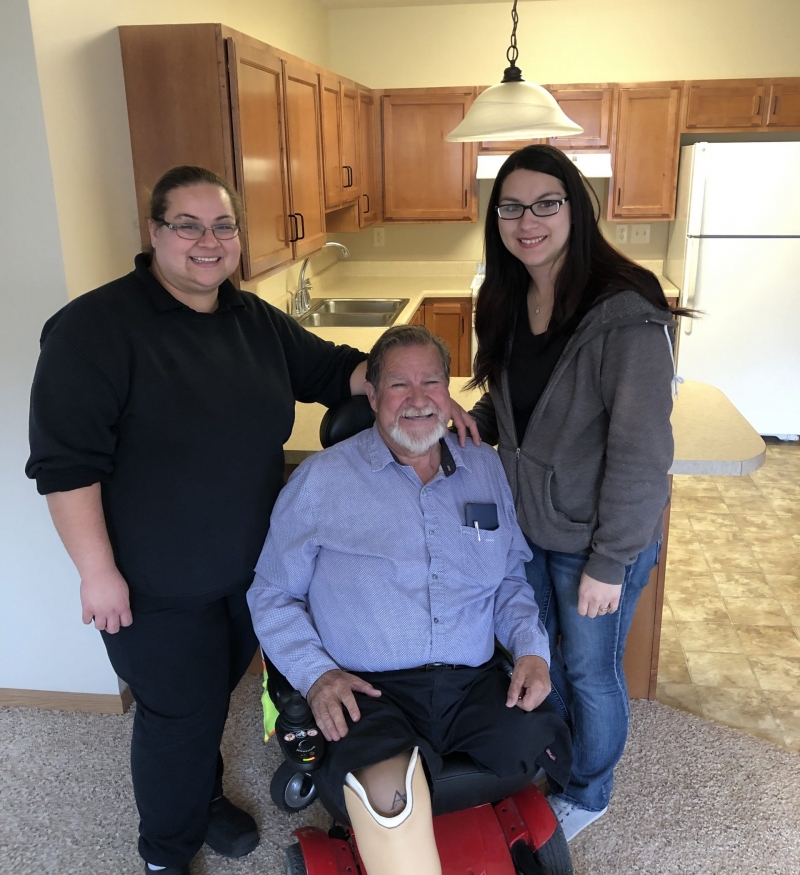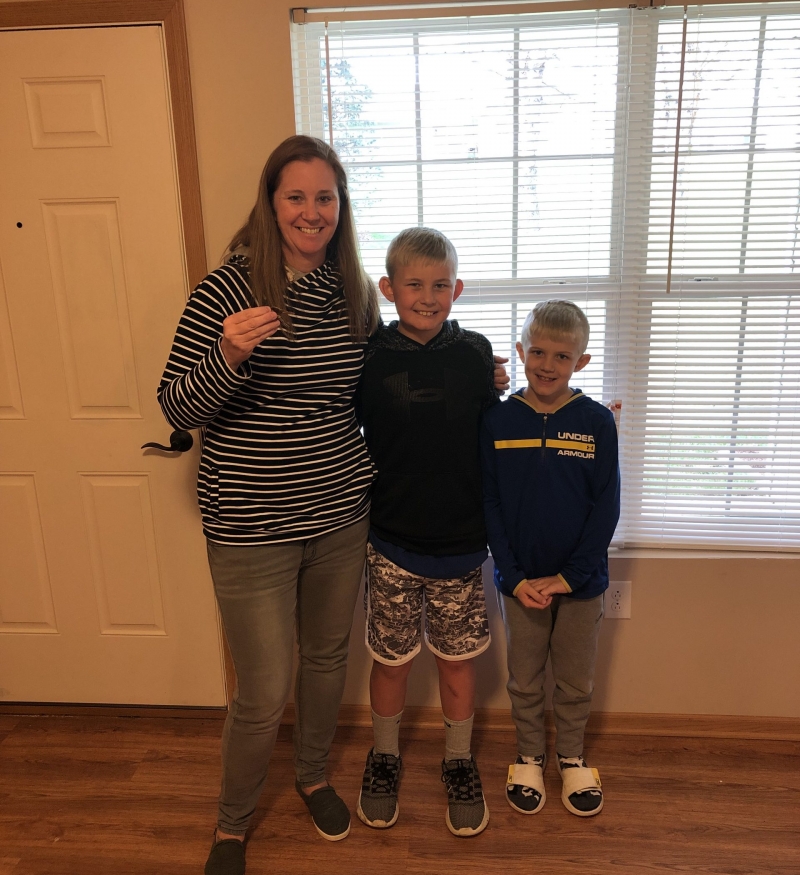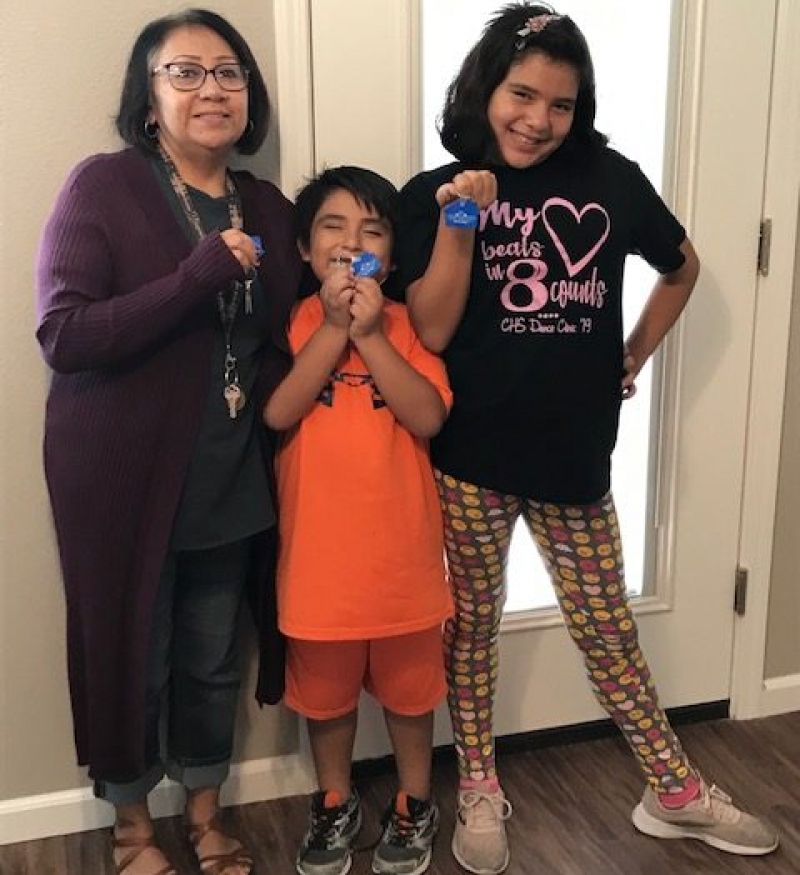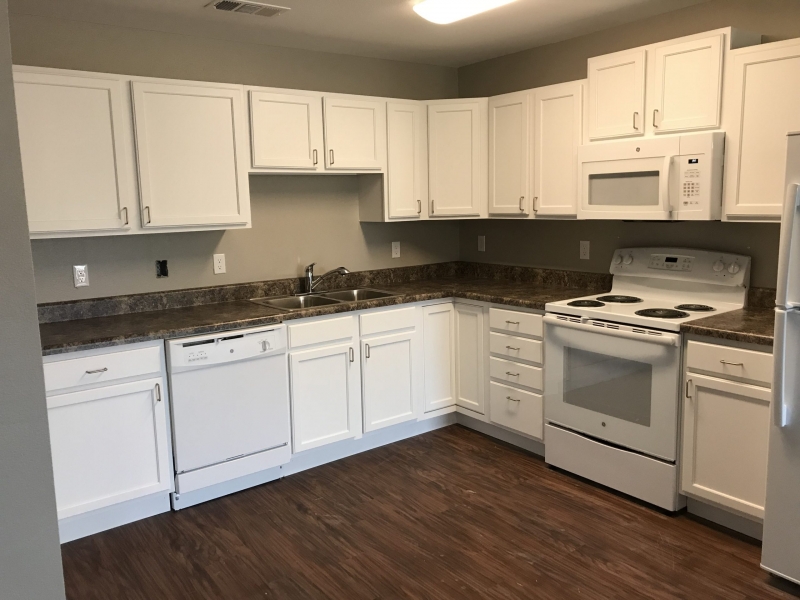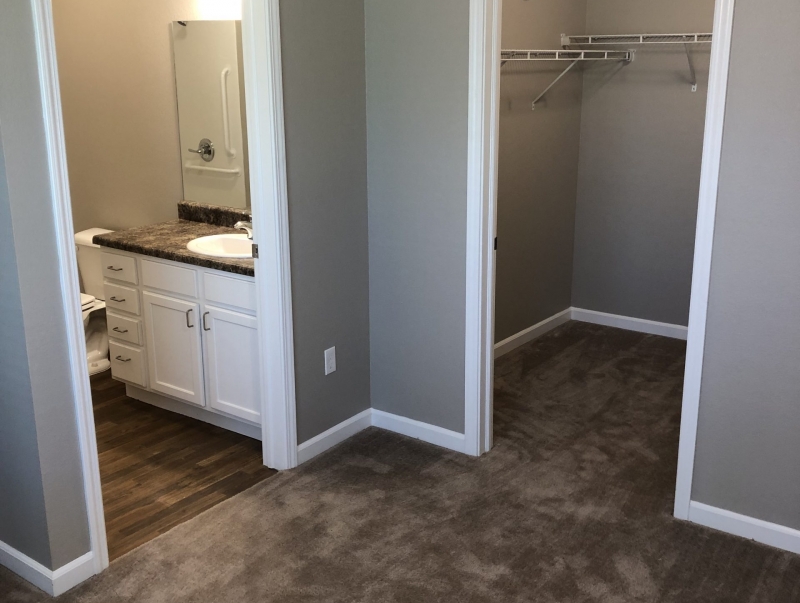 Adolfo
Lives at Rosewood Estates in Alliance, NE. "Thank you Excel for such a beautiful home!" – Adolfo. He loves that his new home is handicap accessible. All the counters and buttons are lowered for easy use along with a roll-in shower. Adolfo can't wait for his wife to join him, and he appreciates the help of his grandchildren to help him and his wife move.
Sarah
Lives at Goldfinch Grove in Hull, IA. Sarah and her two boys are so happy about their new home as she loves the community of Hull. "the four bedrooms offer so much needed space for the boys and I." – Sarah. The large backyard and large driveway offer the kids bountiful play space. Sarah invisions some basketball being played out in the driveway.
Cheryl
Lives at Jasmine Court in Cushing, OK. Cheryl was living her best life when all of a sudden her mother became ill a few years ago. When Cheryl realized her mother was sick she dropped what she was doing and moved to Cushing, OK to help her mother. At the time, Cheryl's mother was taking care of Cheryl's sister's children as her sister was unable to take care of the children. Sadly, this past summer her mother ended up passing away. Cheryl then was put in charge of raising the kids. Cheryl has always found ways to keep the children safe and happy and Cheryl was so happy to discover the new affordable housing in Cushing, OK called Jasmine Court. Cheryl can't say enough how helpful Excel Development Group has been as she makes this enormous transition. Cheryl is also very thankful for the Sac and Fox Tribe, which she belongs to, as they have been an enormous help when times have gotten tough. Excel Development Group is glad to have such a wonderful woman join the Jasmine Court Community.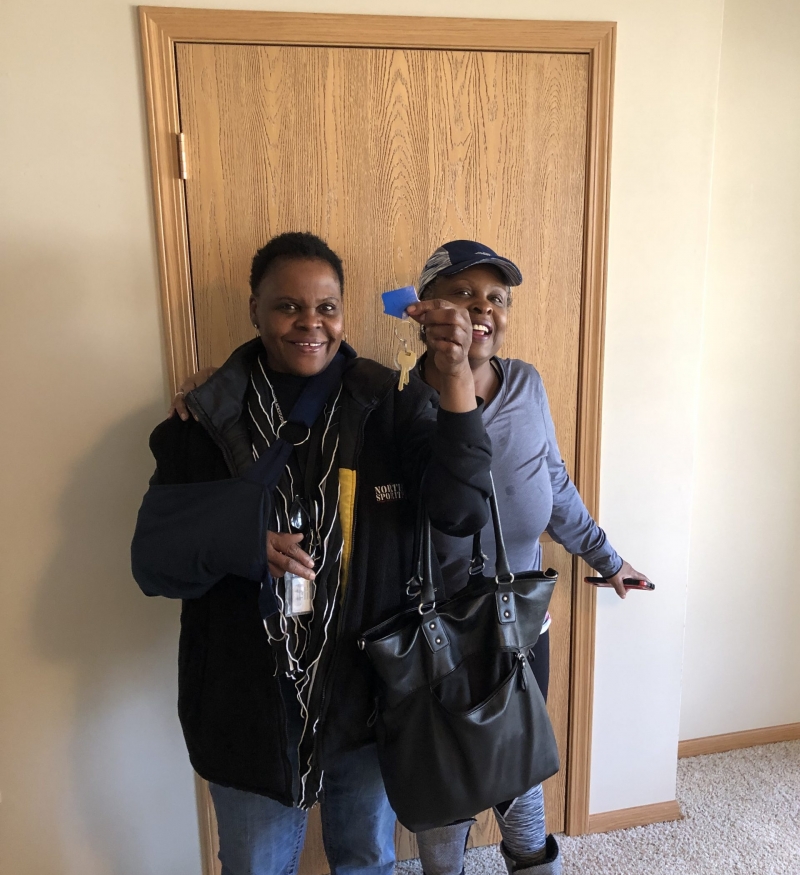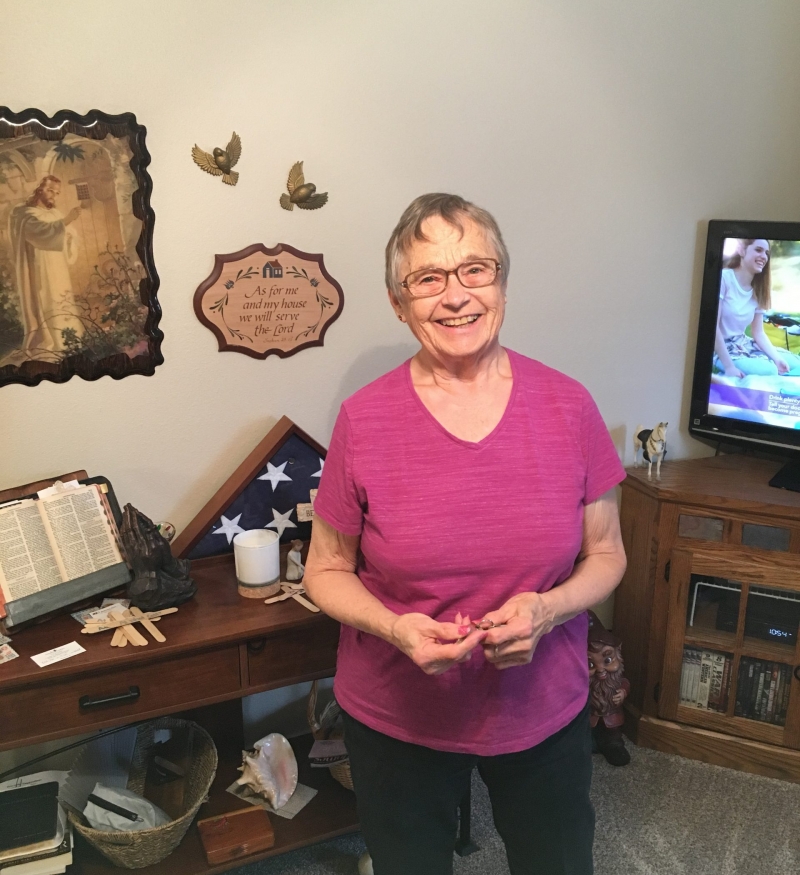 Ruthie
Lives at James Tinsley Villas in Omaha, NE. "It's hard to find a place in Omaha that's this nice and affordable. I'm so glad I'm able to move in and call this place my home." – Ruthie. With help from a friend, Ruthie can't wait to start moving in and getting to know her new community. #affordablehousing #exceldevelopmentgroup
Gertrude
Lives at Villas of Crystal Court III in South Sioux City, NE. Gertrude has lived at the Villas for 5+ years now. Recently, all of the Villas of Crystal Court residents had their homes remodeled. "I appreciate Excel and all the others who invested in our community." – Gertrude. The new roll-in shower is really helpful for a lot of residents in the community she explains.